There is always a requirement that we need to keep up to date with the entire latest thing, and always required to be linked to the latest social networking websites. Also there is a requirement as well to be linked with the latest information around the world with using Google and YouTube. To be linked to all this there is a requirement to have an application that provide you instant access to all the above mentioned websites that is Facebook, Twitter, Google, YouTube, and lastly Yahoo. Even to require the direct link of all the websites on a single page is a great option that would always save you time.
Bubble android app review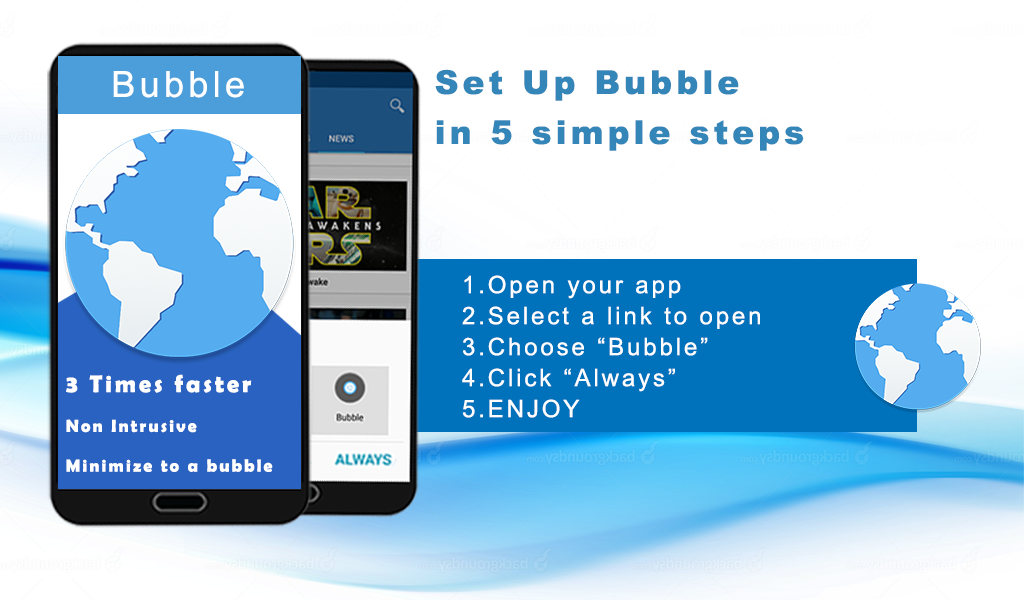 https://youtube.com/watch?v=ov4yqdomPmY
An application named Bubble has been developed to form an interface that allows you to have an interface that provides you with the same interface as described above. Other than the above mentioned feature there are many features that is provided by the application including few things like the storing of the personal information, deciding the theme of your browser which means deciding the color that you should see around the window that you can see the above mentioned interface in. the last information that I would like to mention that the application also allows you to define an homepage that provides you a direct access to the website that you use the most, it may be any website of your own choice or among-st the one that have been mentioned above.
Get it free from the PlayStore
It should be understood that the application allows you to see light weight pages that means the pages that load at a faster rate, and cost you comparatively less as compared to the high definition pages. The less graphically enhanced website pages do not mean that there would be any loss of information, the information provided to be you are always accurate. It should be also understood that the app allows you to utilize the chrome browser for access to the websites made available to you. A minimum version of chrome 45 is to be needed to utilize this application. Lastly it should be understood that the app is an access to the light weight version of all the website that provide an lighter version of themselves for people with slower internet connection, but it should also be kept in mind that the application utilizes Google chrome therefore if you require the application to work you should have chrome version 45 or higher to be installed in your system.
Other info
APK size : 1.5 MB
APK version : 1.5
OS version : Ice cream sandwich or later builds