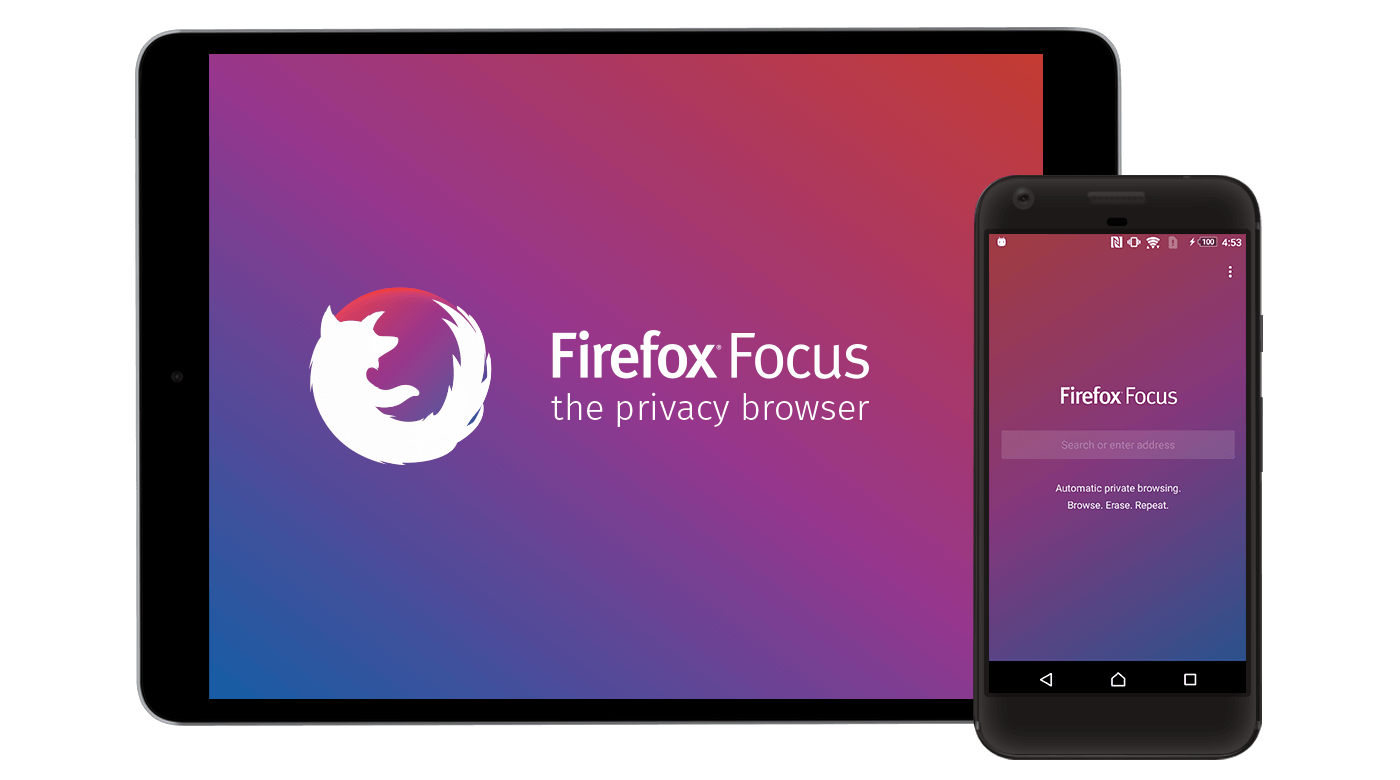 Firefox one of the best free browser for Windows 10, Mac, Linux, iOS and android has now come up with a new Internet browser for android called Firefox Focus ( https://play.google.com/store/apps/details?id=org.mozilla.focus&hl=en ) .
UPDATES
Now you can download any files with this free privacy browser.
Most of the videos sites are now supported which means you can watch the videos right from this browser, previously you need to open an app that is compatible with video streaming for watching any online video. Note that YouTube still not supported as Mozilla team is waiting for Google to fix a bug.
For quick opening you can launch the homepage right from the notification bar.
Firefox Focus For Android Review And Features
Super minimalist home screen which serves both as a search engine and an address bar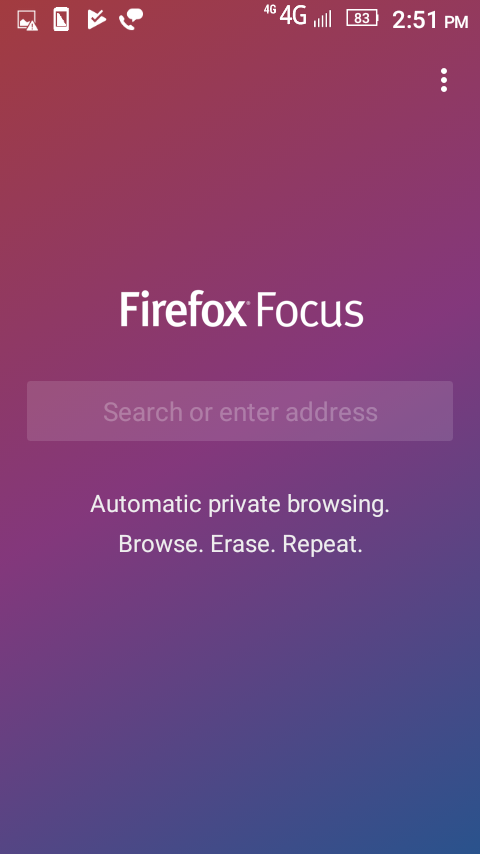 Unlike other browsers out there the apk package size is way too less i.e only 2MB, making it one of the best light weight browser for android mobiles and this package size is way too less than their main stream version. Thumbs up team Mozilla.
Whenever we exit the browser, all your browsing history is cleaned automatically (including the cookies), in other apps you to turn on the incognito or private mode to use this feature.
When you run Focus, by default you can't take any screenshots but you can change that from the settings tab like shown in the below picture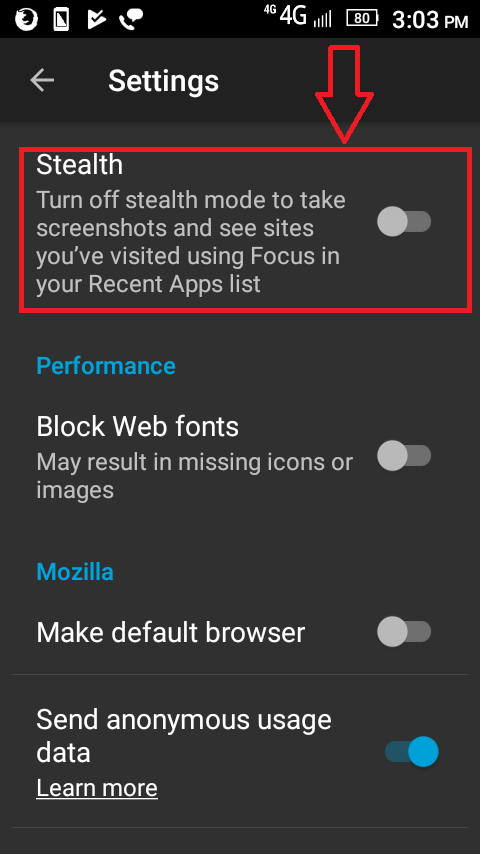 Since there is an inbuilt tracker blocker no websites that visit will be showing up ads that are fetched from script like Java, PHP etc. But if the ads are in Gif or any other picture format it will be shown and there are no browser that can block this type of ads.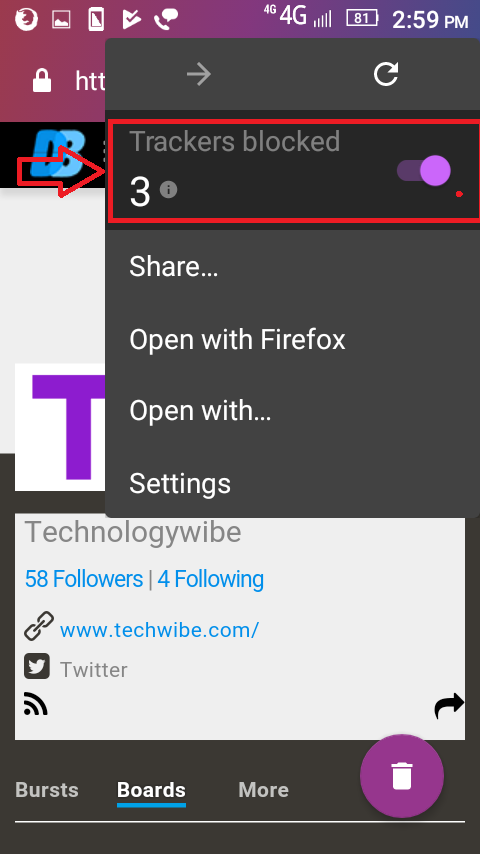 You can also do quick wipe from the notification bar like in the picture shown below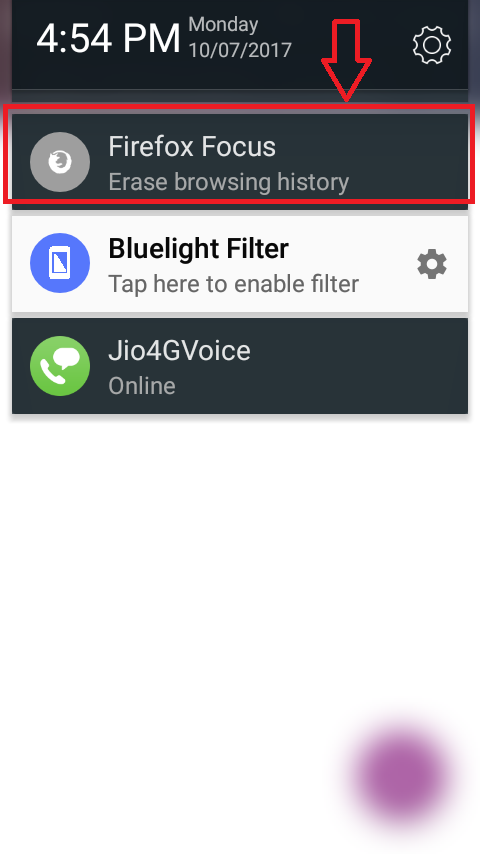 Long pressing on any links brings us these two options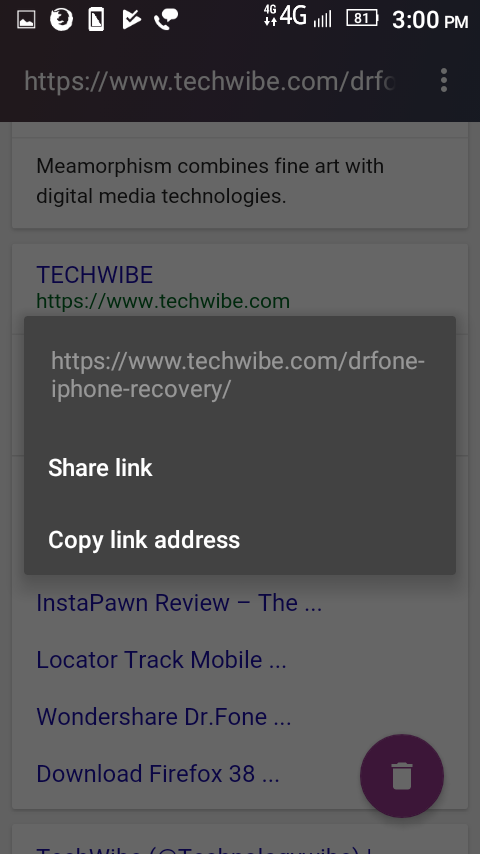 Supported search engines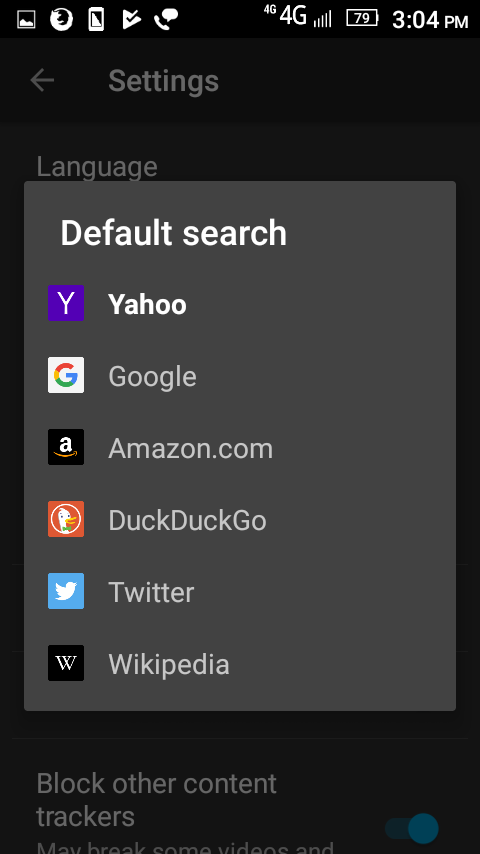 Many have this doubt, is it available for Windows or PC and Mac ?
Nope, currently is limited to iOS and Android. May be future we can except the desktop builds.
Pros
Light weight and don't eat your RAM
Cache (app settings) always remain 0.0
Minimalist design
Auto clearing of history and other data
Don't allow any trackers like Analytics, Social related ones etc
Cons
Tabbed surfing feature is missing
Scroll bar is kind of white in color which is very for bar scrolling! Unless the website is in some other color except white.
Drop down refresh like Chrome missing
No VPN to access blocked content
You can't request desktop version of the website
They use Disconnect blocklist and we were wondering why?
Note : You can visit YouTube but won't be able to play any videos and instead a popup like the one will be shown, but for other websites out there this issue is solved in the second update.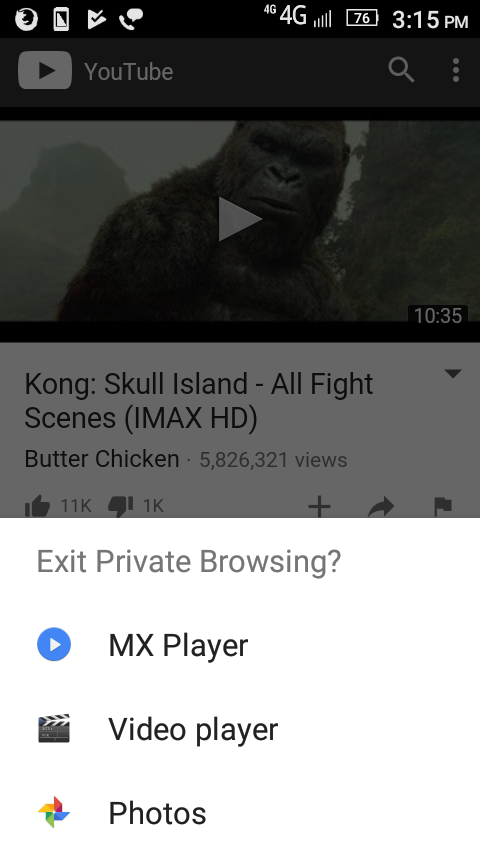 Final Thought
Focus from Mozilla seems to not track nor saves any of your surfing data which is good but we think there should be more features.