There are a million video formats that exist in the system, and the majority of the media players don't support them all. Your iPhone video format may work play in Android phones and it could be the same in the opposite direction and this has happened to us in the past. Many video editors don't support a wide-range of formats, so editing a video clip from a smartphone or a console is a challenging task. In such cases, video converters come in handy and that's what we are going to look at it.
What is AVS Video Converter?
AVS Video Converter is a free-to-use Windows program that converts the video from one format to another format. Users can download and use the video converter without paying a single penny, and you don't have to input credit card or debit card details. The program doesn't even ask you to create an account, and that's what I like about AVS. I will go through the important features that you should know about it, and provide in-depth information on it. I will not cover the basic parts of it because it is available in almost every converter out there.
How to convert a video using AVS Video Converter?
I believe that a program should be easy to use and you won't learn about it until or unless you use it. Let me show you how to convert a video using AVS Video Converter.
Step 1: Open the converter.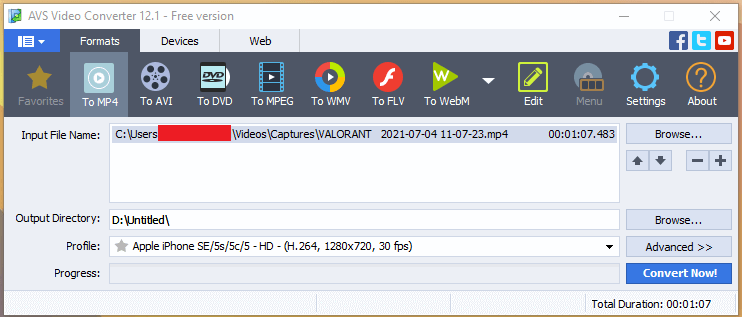 Step 2: Drag & drop the video file in the program.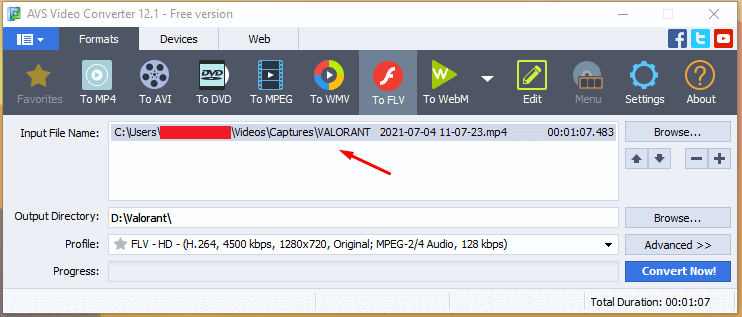 Step 3: Choose the location and name the file.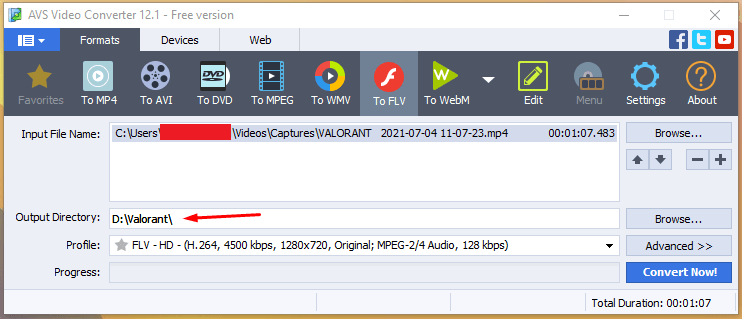 Step 4: Choose quality, and I chose the highest Full HD quality.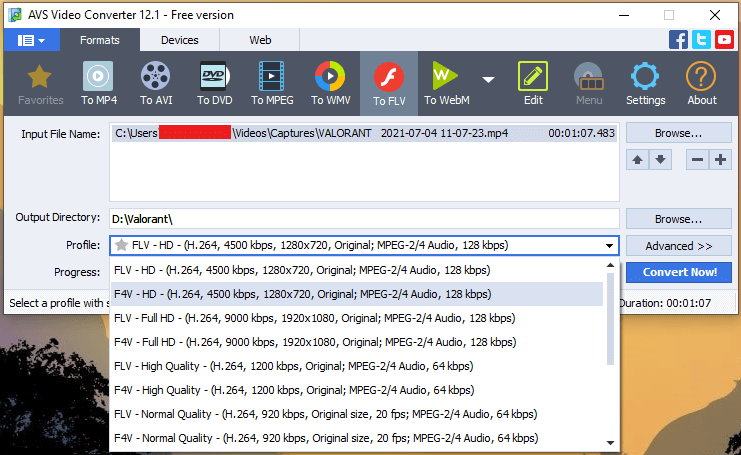 Step 5: Click on "Advanced" to view more options and make changes to the output video file. It is optional, and you can depend on default settings.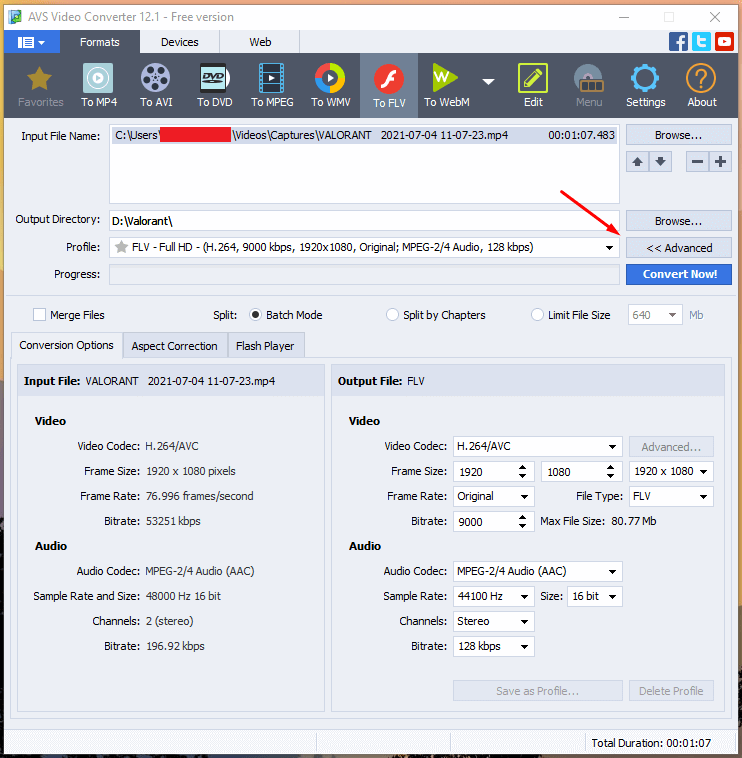 Step 6: Click on "Convert" to start converting the video.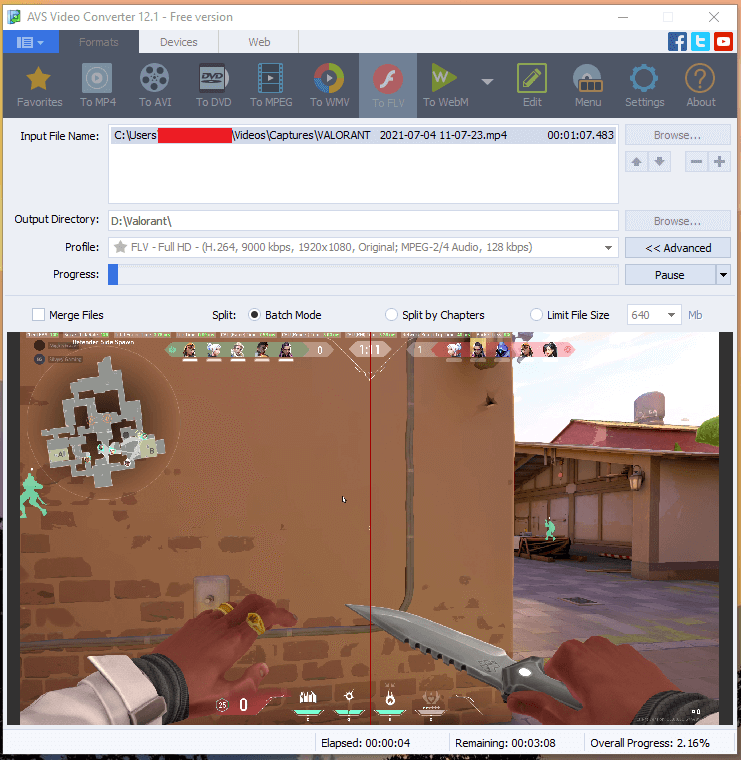 Step 7: You can monitor the progress and pause the process if needed.

Step 8: The conversion is finished after six minutes.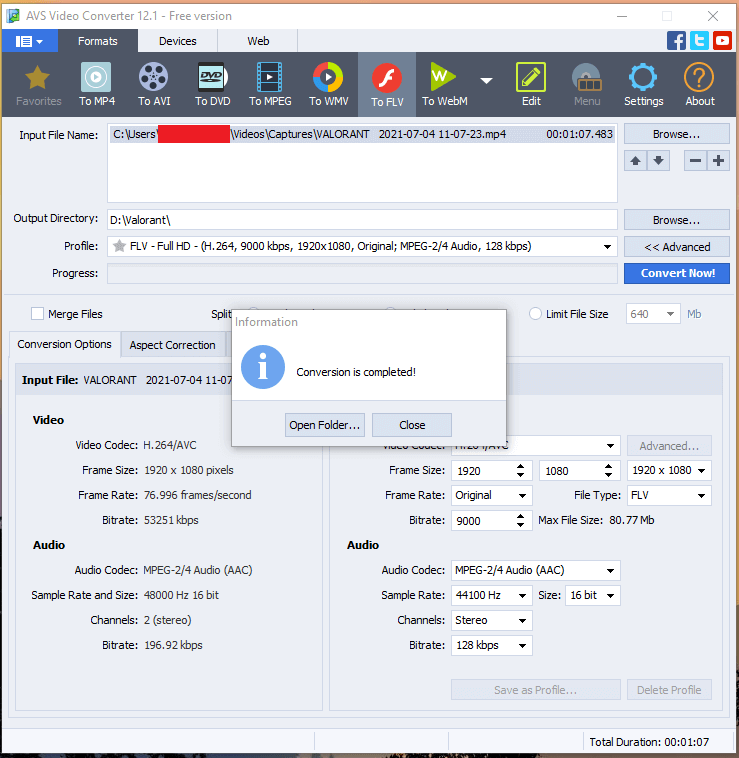 Our Windows desktop is a mid-range Ryzen 5 machine, and the conversion speed was good. I wouldn't say it was extraordinary, but I love how the program did not throttle the CPU and GPU. In short, I could work in the background and run other programs in the meantime.
Virus Scan Results
Every day you have hundreds of products releasing the market, and it is difficult to try them all without knowing its security parameters.
Publisher: Online Media Technologies LTD
Virus Scan Results: Source is Virus Total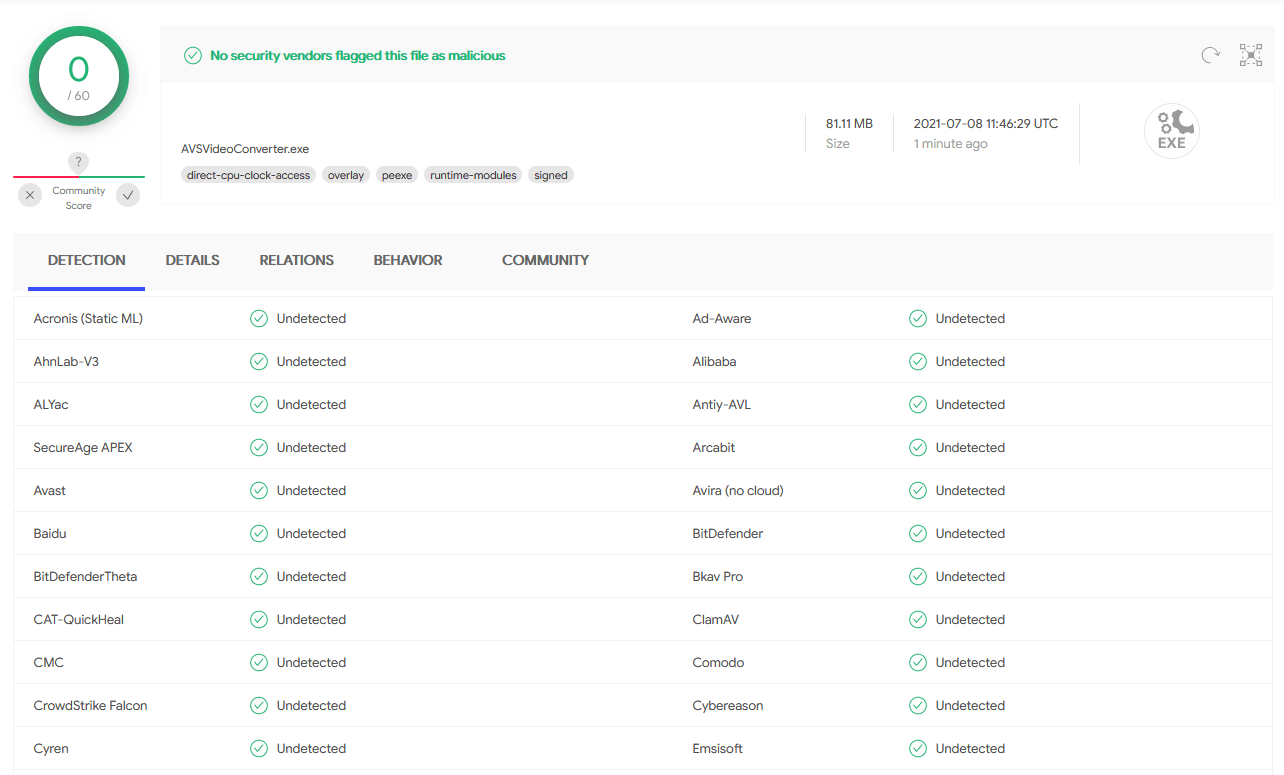 Virus Total is a well-known online tool to scan websites and programs for security vulnerabilities. The executable file is publisher verified and does not contain any threats, so do not worry about the virus or malware.
Try AVS Video Converter for free
Video Formats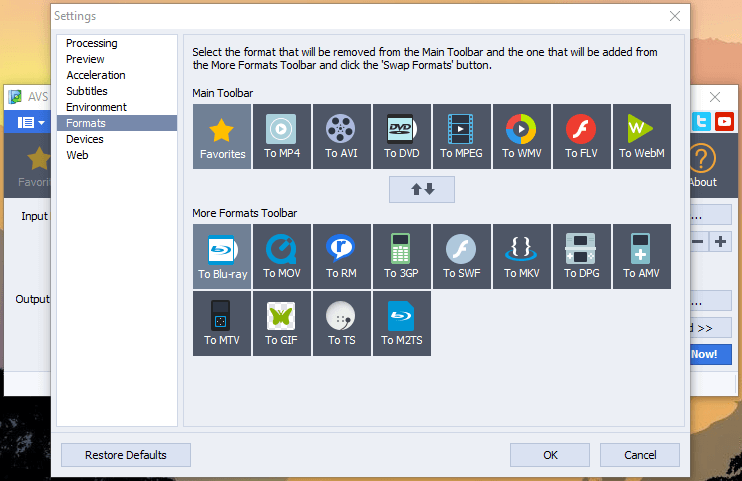 A video converter should have multiple format support in the arsenal, and that's what it makes worth choosing it. The main toolbar has universal formats such as MP4, WMV, TS, FLV, DVD, AVI, etc. The toolbar has nineteen formats, so you can choose them quickly to convert the video file. The program supports 50+ video formats and a wide range of supported sub-formats. A content creator would love this program because it works fast and has all the essential formats needed for video editing.
Advanced Settings
The official developers have added advanced functions in the program and it gives you more control over the program. Allow me to demonstrate it, so you can comprehend the importance of it, and make most of the video converter.
Click on the gear icon to view the "Settings" window.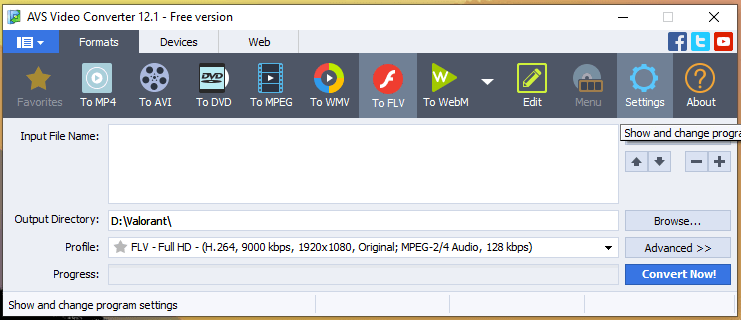 Processing Options: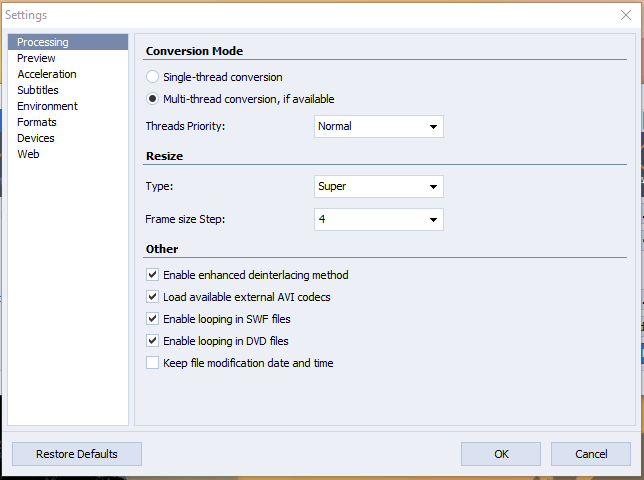 You can choose whether you want the program to use one core or multiple cores while converting the video. Many mainstream processors come with threads, and you customize its usage to increase or decrease the utilization.
Hardware Acceleration: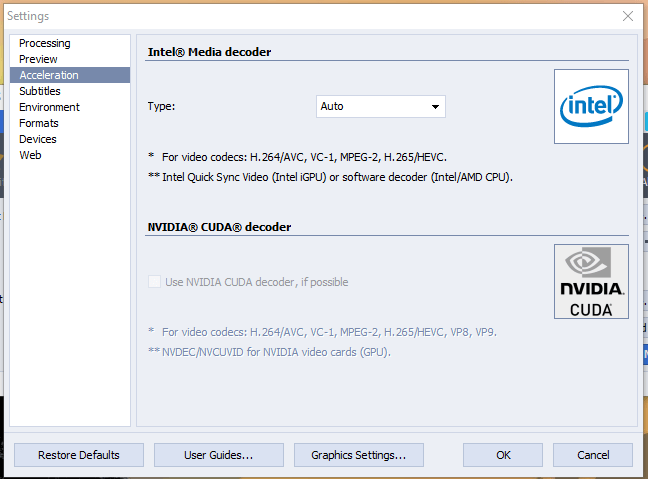 Hardware acceleration is a powerful feature that allows the users to use CPU and GPU combinations to speed up the conversion process.
Intel and Nvidia machine owners can take advantage of the CPU & GPU acceleration to speed up the conversion task.
I have AMD CPU and GPU, which are not supported by the AVS Video Converter.
The conversion went smoothly, and I did not feel that the AVS was slow in any part of the rendering. I'm amazed that AVS developers have worked on the optimization, so it Is safe to say that it works smoothly on AMD CPU and GPU as well.
Devices: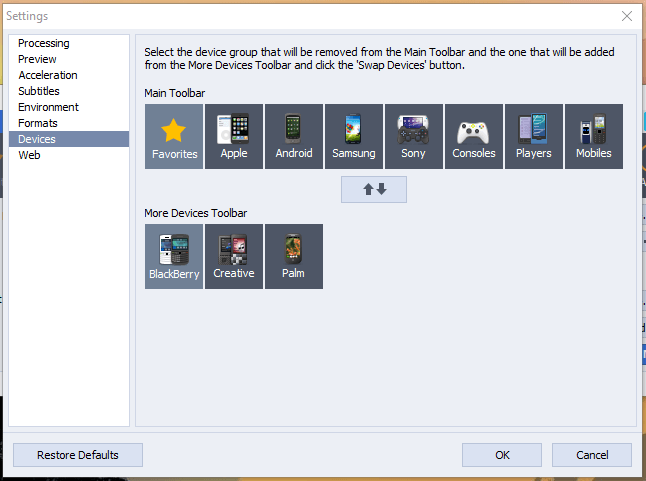 Many video content creators have arrived in the digital content business, and this is an interesting feature.
If you are planning to convert video into another format and for a smartphone or tablet, then you can add it in the toolbar.
You can choose Apple, Android, Samsung devices, Sony PS4, Consoles, Music players, and more.
I love the devices feature because it helps the users to convert a video for a specific device and upload it on social media.
Bottom Line
AVS Video Converter is a Windows program, and it does not require a high-end machine. You can run and convert videos on a 2-Core CPU and 2 GB RAM machine without interruptions. The program supports older Windows software such as XP to the latest Windows 10 edition. Let us know what do you think about AVS Video Converter in the comment section below.