Slot games are always changing and evolving, with new trends emerging as developers attempt to outdo their previous efforts with their latest releases.
There are a huge number of different themes available today, aiming to appeal to as many different demographics as possible, so here is a look at just a handful of the biggest hitters in 2021.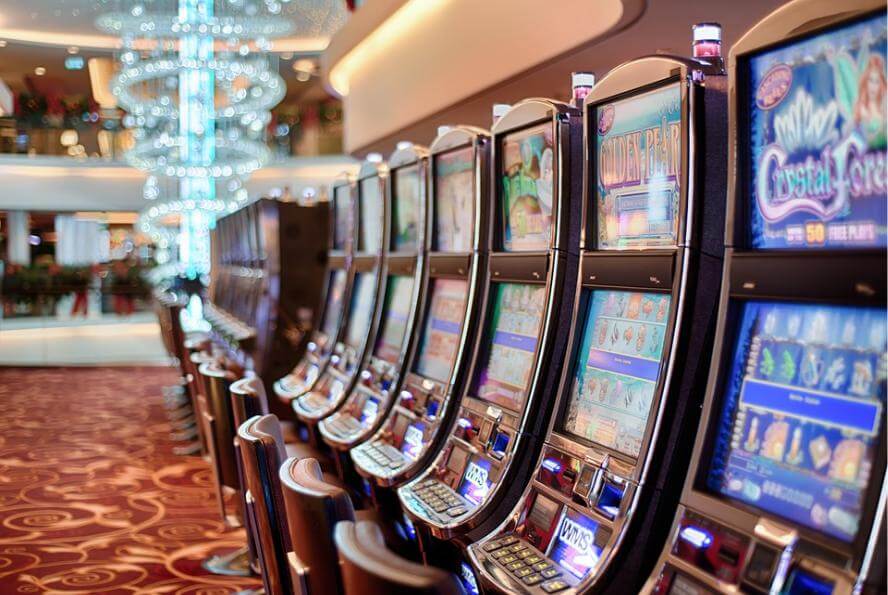 Ancient Egypt
It is difficult to quantify what makes Ancient Egypt such an attractive theme to fans of free play slots, but the fact of the matter is that every year sees a slew of new games that are inspired by the amazing history of this exotic nation.
Perhaps the most obvious explanation for the enduring appeal of Ancient Egypt as a slot theme is that the tombs of long-dead pharaohs tend to be filled with all sorts of treasures and riches, which of course makes a positive connection when they are appropriated as symbols in gambling games such as these.
Another reason might be that it is simply one of the best known historical epochs, and so developers that want to connect with the broadest audience are drawn to it because it gets them automatic recognition.
Whatever the case, recent releases like Play'n Go's Scroll of Dead show that there is no sign of this particular trend slowing down.
Norse Mythology
Another historically influenced slot theme which is riding high at the moment is that of Norse mythology, with deities like Thor and Odin often used by developers as the cornerstone of their newest online offering.
No doubt the rise of Norse mythology as a slot theme is partly due to the popularity of Thor and Loki in Marvel's cinematic universe, with the latter character soon to receive his own vehicle. This shows that slot makers are attuned to broader pop culture movements and use this to determine their own creative decision-making, and appease the expectations of players.
Jungle & Safari
Wild animal themes are often high up on the lists of the most widely played slots, and it is difficult to determine whether jungle-based games or those that draw inspiration from savannah-spanning safaris are top dog. Indeed often the two are used interchangeably, with developers taking advantage of the fact that lots of people are in awe of the big beasts and cheeky chimps that roam the wilds of the world.
New releases such as Loco the Monkey and Lord of the Wilds, from Quickspin and Red Tiger respectively, are just two examples of this wider trend.
China
Luck is a very important and influential concept in Chinese culture, so it should be no surprise to see that slot games that are based around the various cultural talking points of China itself are widely used.
From a surprising number of slots that feature the delicious dim sum dumplings in some way, to titles that include pandas and other established symbols of this important Eastern nation, there is a lot to get into. And it is also understandable that developers would make China-themed slots given that the popularity of playing at online casinos is growing over there, even if it is technically outlawed by the state.
Leprechauns
Another nation which is associated with good fortune is Ireland, and specifically it is the mythical leprechauns that are used in the largest number of slots, outdoing almost every other type of supernatural being in this respect.
Recent slot releases such as Irish Pot Luck from Netent demonstrate that there is plenty of ongoing interest in leprechaun-themed games, even if the portrayal of the characters within them feels a little archaic by modern standards.