Initially, Windows 11 lacked a weather widget on the left side of the taskbar, but it was added with later updates.
But the most recent update to the Windows 11 operating system replaces the widget icon in the upper left corner with a weather widget. You may access other widgets and examine more weather information by moving your mouse over the widget and bringing up the context menu.
Although the widget is often not a concern for users, there may be times when you wish to remove it. Follow the straightforward methods in this article to deactivate the weather widget on Windows 11 operating systems.
Widgets in Windows 11 PC, Laptop, Surface Pro
Windows 11 offers Widgets that display current news, weather, stocks, entertainment, and sports information when accessed through their taskbar icon. If you do not find Widgets helpful, you can disable and remove them from your system. Alternatively, if you enjoy the feature, you can continue using it.
Users have expressed their desire for a shortcut to access Widgets more conveniently, rather than clicking on their taskbar icon to open them.
In Windows 11, accessing Widgets has become more convenient by adding the Weather icon that displays Widgets when hovered over. Furthermore, users can also use the shortcut Win+W to open Widgets and press Esc or Win+W again to close them.
In response to user feedback, Microsoft has introduced the Widgets Entry point to the taskbar in build 22518, making it easier for users to access Widgets. Additionally, the new build includes the feature of Spotlight collection backgrounds.
The new Weather Widget icon on Windows 11 taskbar is currently only accessible to a select group of insiders. However, if you're interested, there is a way for you to also obtain this feature. Here's how you can do it.
Method 1: Disable Windows 11 Weather Widgets from Taskbar Settings
Here is a simple method by which you can disable weather widgets from taskbar settings.
Step.1 To access the taskbar settings, right-click anywhere on the taskbar and then select the "Taskbar settings" option.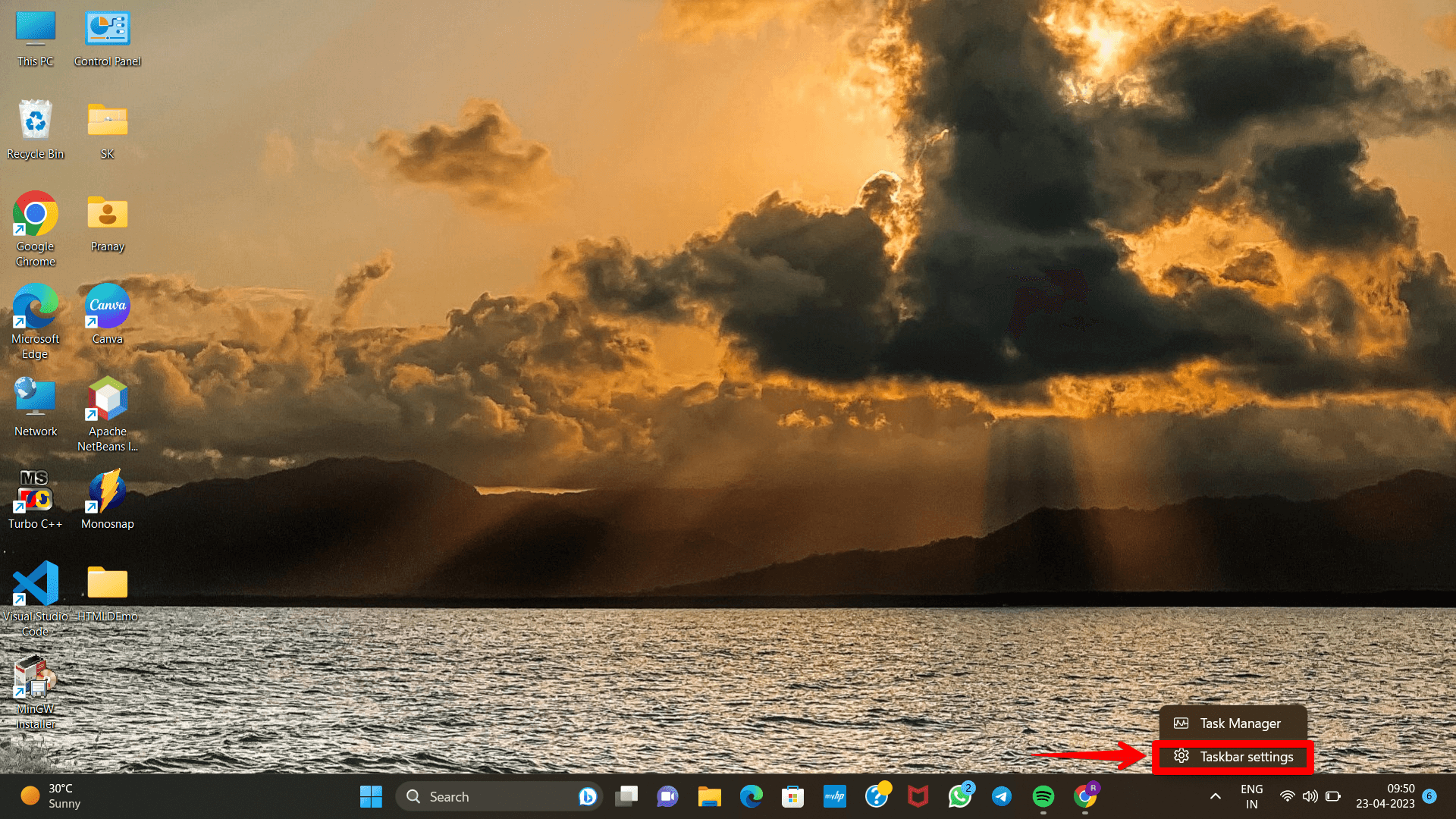 Step.2 To remove the weather widget from the Windows 11 taskbar, go to the Taskbar settings page and turn off the toggle for "Widgets." Once you disable it, the weather widget will no longer appear on the taskbar.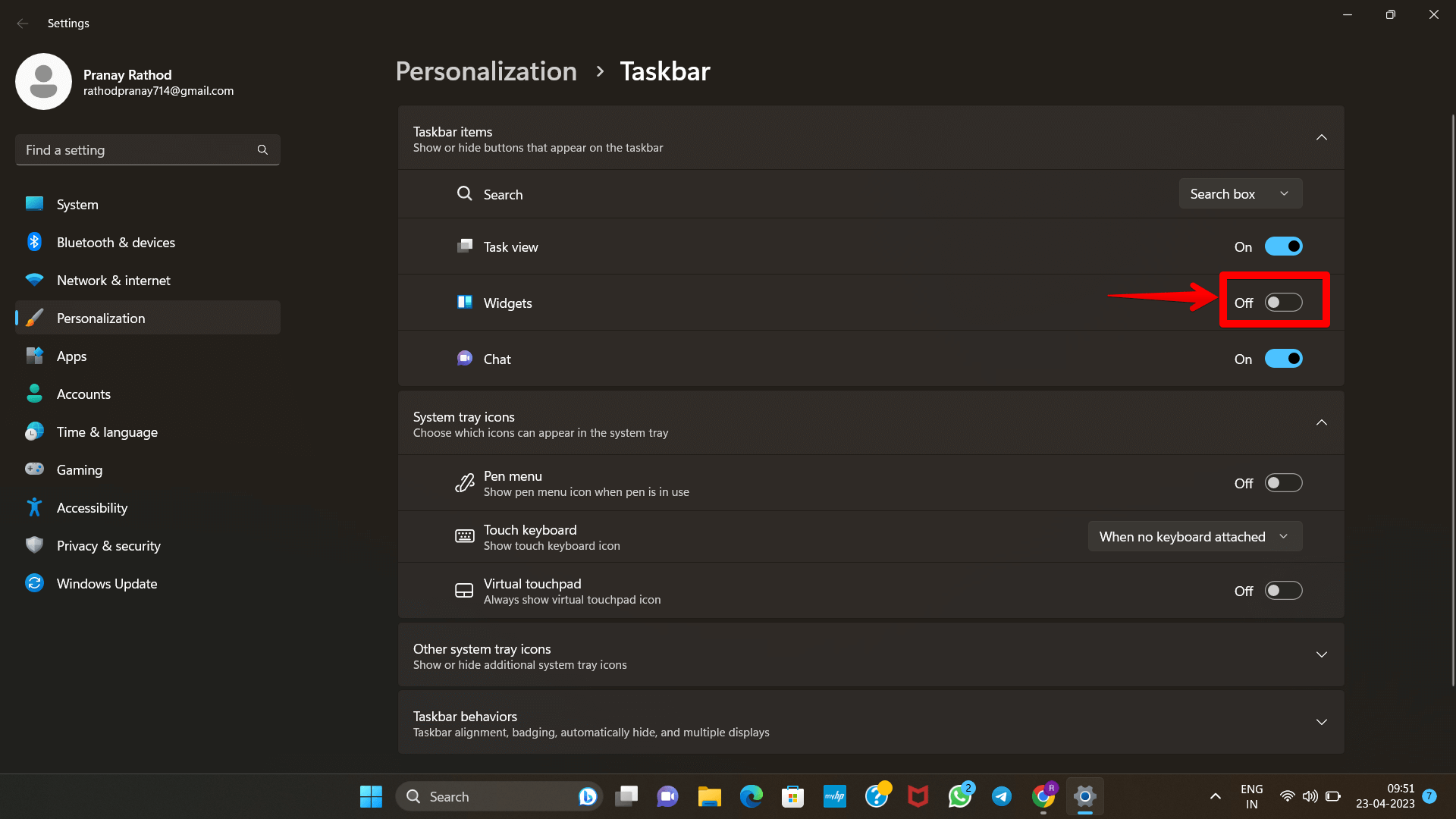 Method 2: TurnOFF or Stop Windows 11 Weather Widget Using Windows Settings
Follow these steps to do the same but using windows settings.
Step.1 To disable or remove the weather widget from the taskbar in Windows 11, you can also access the Settings app using the keyboard shortcut "Win+I".
Step.2 Next, go to the "Personalization" section and select "Taskbar". This will allow you to remove or hide the weather widget through an alternative method.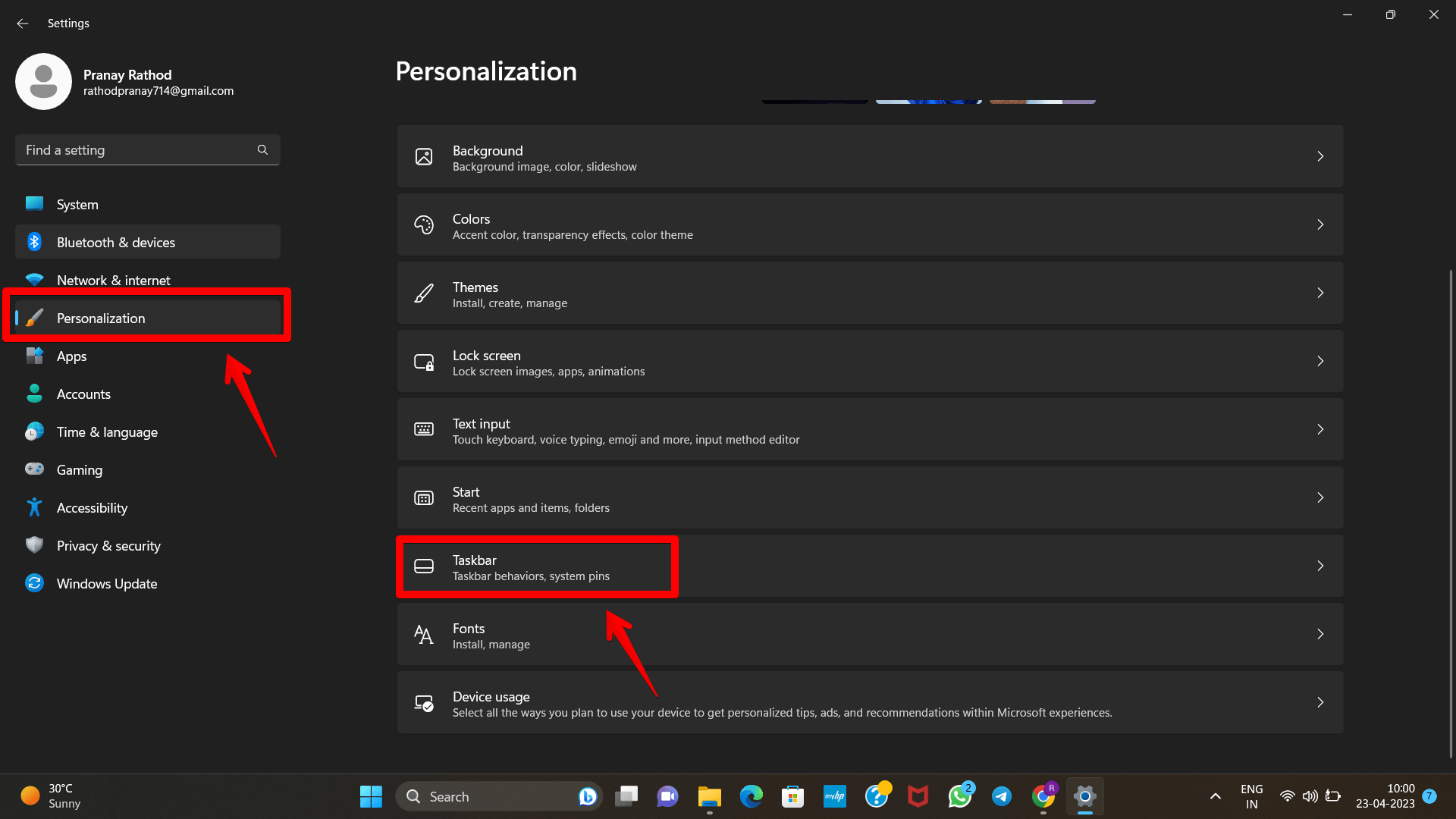 Step.3 By turning off the widgets toggle in Windows 11, you can disable the widgets feature from your computer.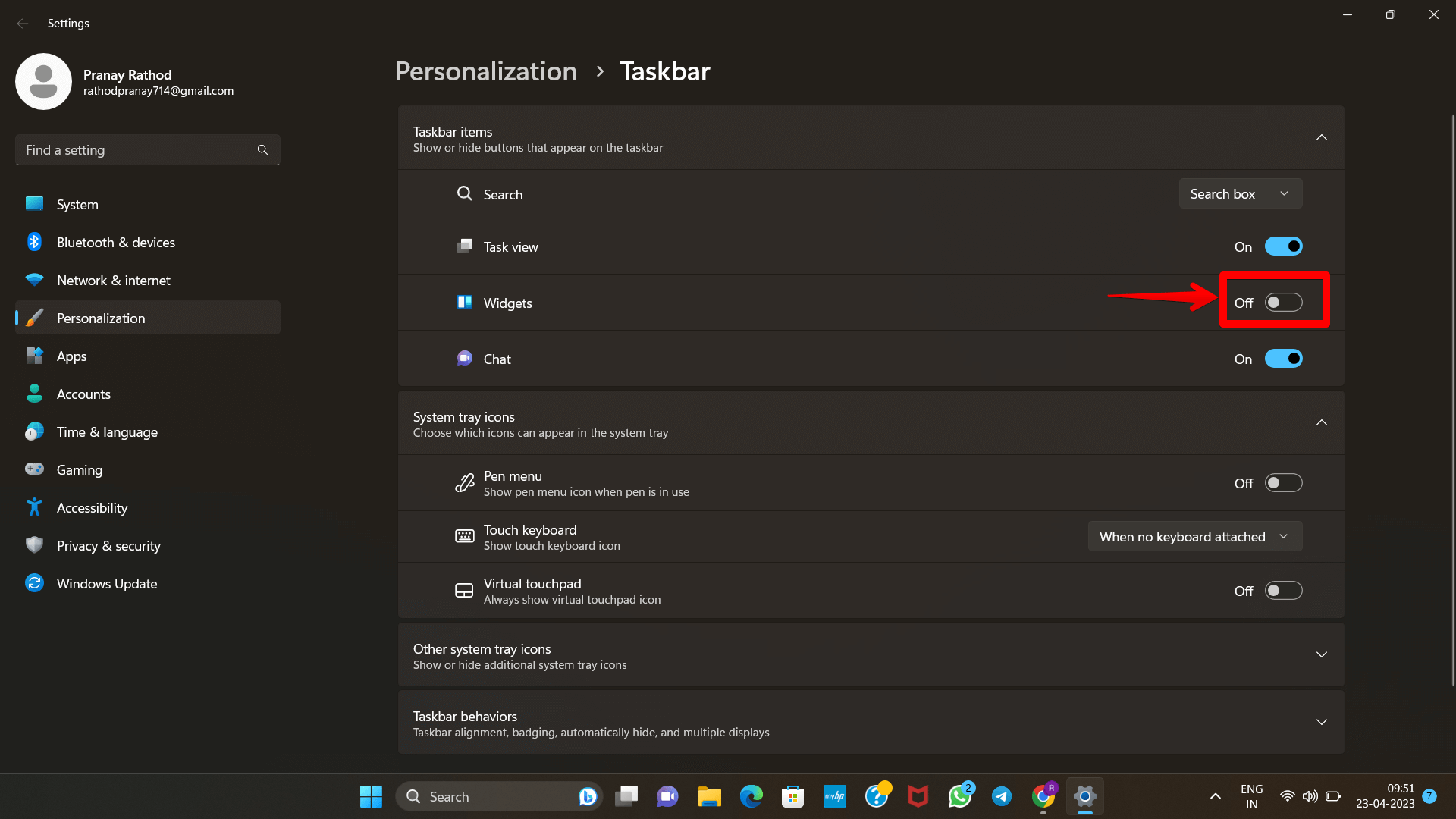 Method:3 Uninstall Or Completely Remove Windows 11 Weather Widget Using Winget
In case you would like to remove Windows 11 widgets, it is possible to achieve this by uninstalling the Windows web experience pack.
Step.1 To initiate this process, press the Windows key, search for "cmd", and then execute the Command Prompt with administrator privileges.
Step.2 Next, enter the following command into the Command Prompt
winget uninstall "windows web experience pack"
and press "Enter" to uninstall the Windows Web Experience Pack from your Windows 11 computer. If you decide to reinstall widgets at a later time, you can download the pack again from the Microsoft Store.
Method:4 Turn off Weather Widget feature from Registry
Fourth method to disable the weather widget is by Registry.
Step.1 Click Windows, key in Registry Editor, right-click on it, and select Run as Administrator.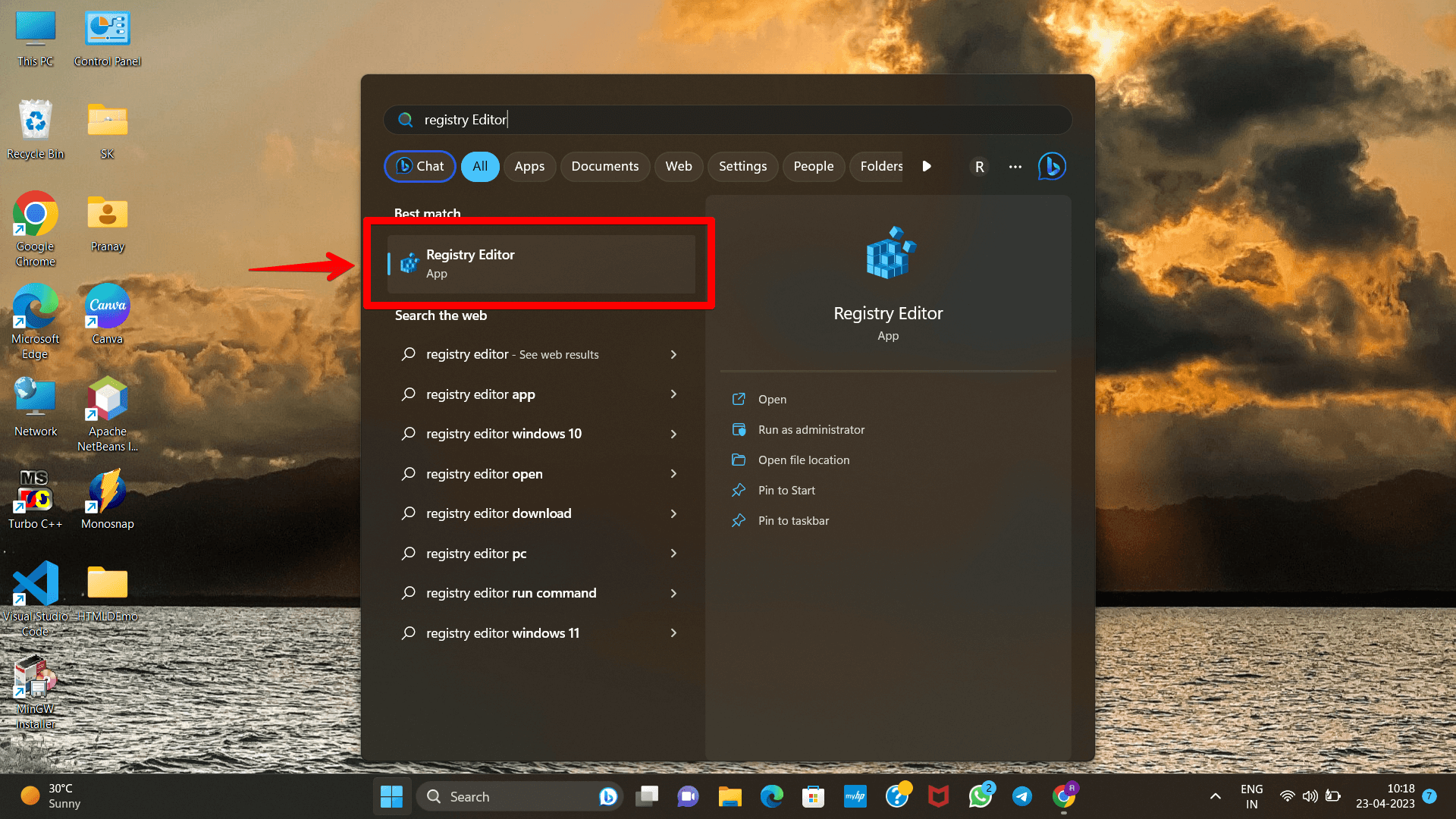 Step,2 Now navigate to the following path (you can copy-paste the given address):
HKEY_CURRENT_USER\Software\Microsoft\Windows\CurrentVersion\Feeds
Step.3 Then, in the right pane, double-click on Feeds.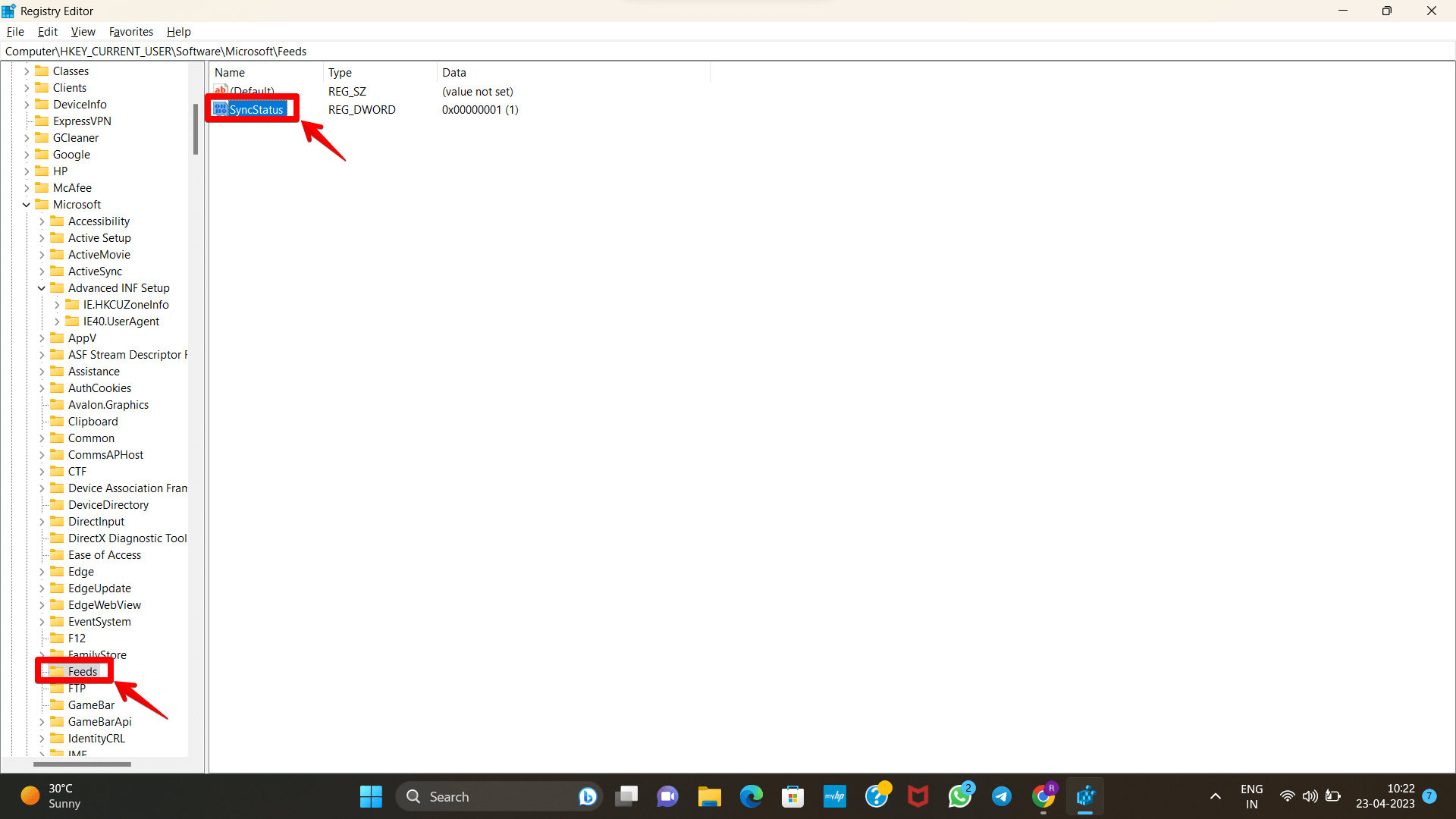 Step.4 By selecting SyncStatus set its value to 2.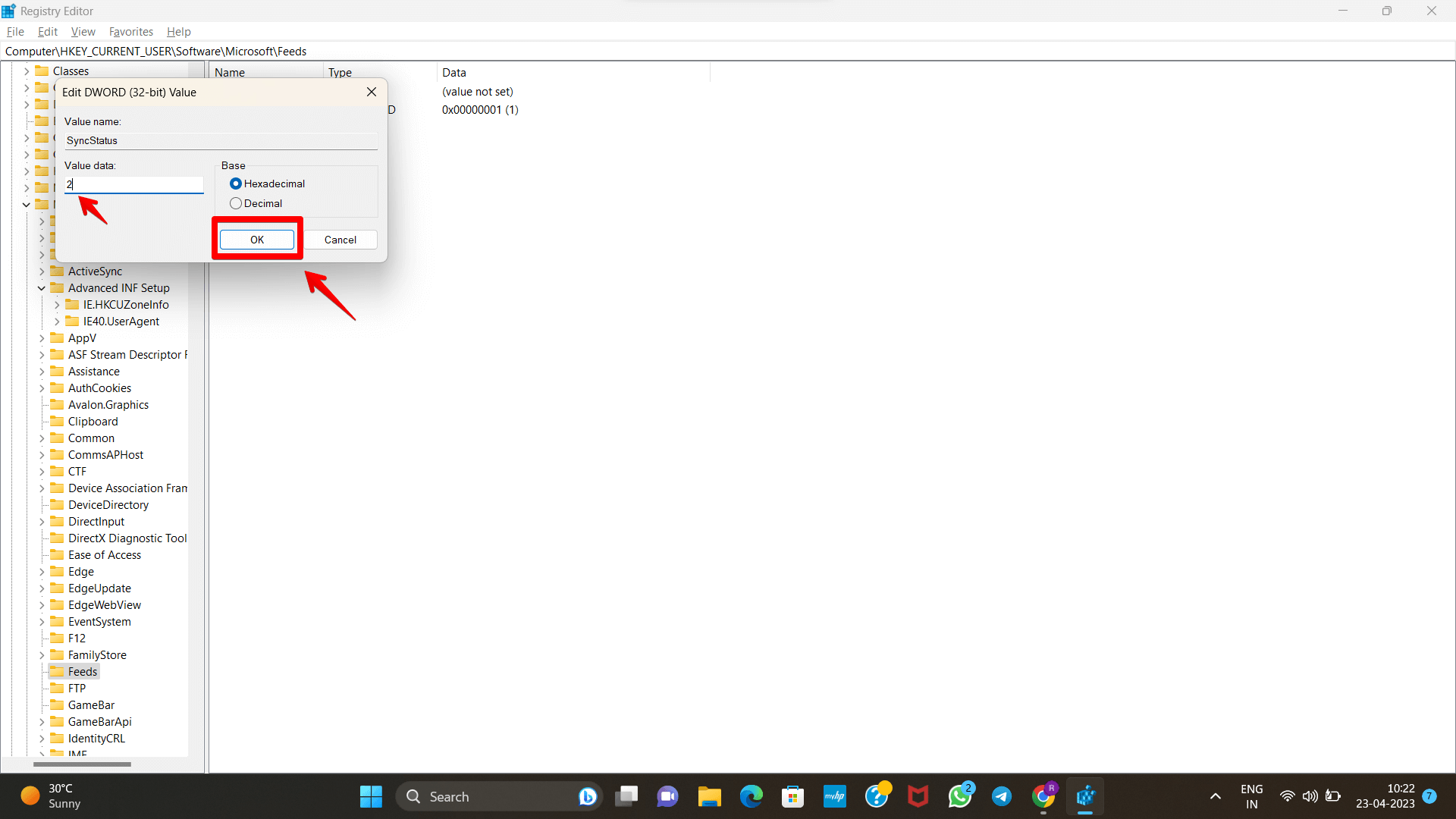 Conclusion
Windows 11 gives you quick and simple access to weather information by pinning it to your taskbar. So if you're wondering about the upcoming forecast, you can check it whenever you like. If you want to stay seated in front of your computer but yet be informed about the weather, you may do so by using either the Weather software or the Weather widget.
Although the  weather widget can be helpful, it would have been more convenient if clicking or hovering over the widget icon displayed only the weather information, rather than the entire widget screen.
Hence we have learnt various methods by which you can disable widgets from your computer screen.