We are living in a world, where privacy is not respected by the corporate, government, professionals, and individuals. Fortunately, we have people in the world, who encourage everyone to stand up for privacy. We are encouraging everyone to use an encryption solution to protect emails from the third-party. Let us look at some of the email apps that support encryption technology.
What is encryption in emails?
Encryption is an advanced word for security layer for documents, files, folders, and information-based content. The encryption creates a random but powerful combination of codes that requires a security code or password to remove it. No one can access the information that has an advanced encryption security layer. Many government agencies and hackers are unable to decipher the code or break the security wall because the code combination is very difficult to break. An encrypted email is not easy for anyone to break and read the contents in it.
We want to inform the users that you have email encryption in Google Mail, Apple Mail, Outlook, and others. However, if you are looking to opt-out of the big-time corporates companies to control your data, then you can choose the options below.
ProtonMail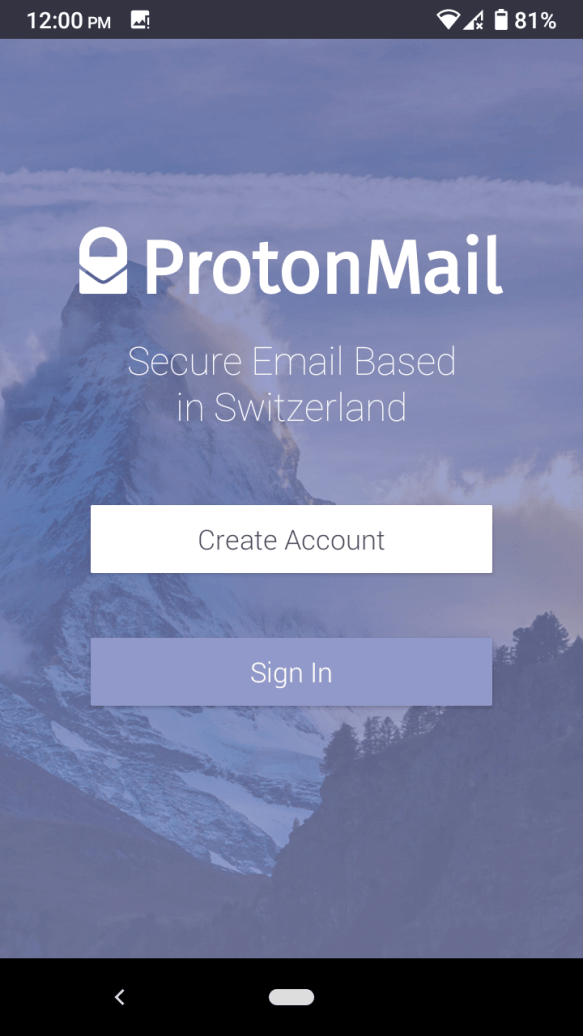 We have chosen ProtonMail for a reason, and it is considered, as one of the best premium service providers in the web market. The end-to-end encryption allows the users to protect the data contents from third-party eyes and open-source dashboard. The company doesn't keep IP logs, so there is no way to track the user back. You don't have to provide personal information, and that's how you get more control over the data. Users are protected by Switzerland Data Laws, which are known to be strong & secure from foreign powers.
Check out ProtonMail | Free & Paid
Tutanota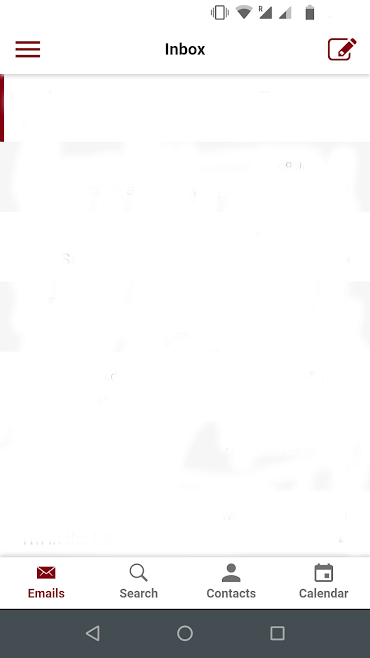 Tutanota is a German-based end-to-end email service provider, who has a free plan for freebies. Users can check out the open-source code to confirm that it doesn't have loopholes in the system and if it could compromise security. The company doesn't serve advertisements and depends on the premium packages. The developer added dedicated clients to control it like iOS app, Android app, Windows program, macOS program, and Linux program. Germany is protected by European Data Laws, so you got nothing to worry about foreign powers manipulating to get hands-on your data.
Check out Tutanota [ https://tutanota.com/ ] | Free & Paid
Mailfence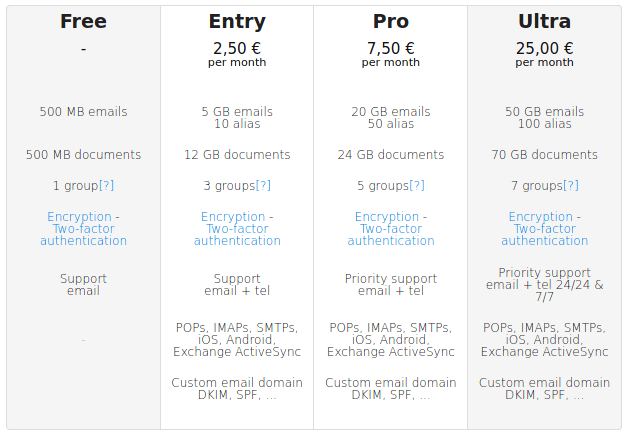 Mailfence is an advanced email service provider, who has created a system to protect the users from surveillance. The company has been around since 1999, and they formed it after working with US Universities. The company was founded in the USA, but they located the servers in Belgium (European Country), where Data Laws are the strongest. Surveillance authorities or international government bodies have to submit to the court and it's not easy to manipulate Belgium's Court of Law. Mailfence doesn't track the users, and you won't be served with advertisements. The Mailfence administration releases transparency reports every six months to build trust among the users, so it is secure & recommended for professionals.
Check out Mailfence (BETA) [ https://blog.mailfence.com/responsive-web-app-beta-release/ ] | Free & Paid
Librem Mail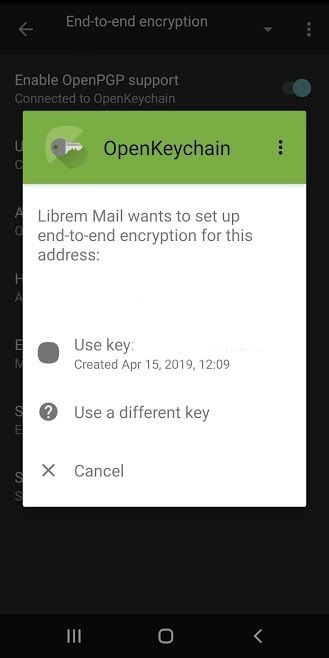 Librem is a big entry in the system, who are looking for an all-in-one solution for privacy & security. Librem Mail focuses on end-to-end encryption and advanced options to communicate with clients, customers, and business people. You have other solutions like Chat, Social, VPN, Payments, and more. Librem is offering free & paid services to keep the platform secure & in-hands of the organization. You are not getting fed with advertisements, and the company is not selling users' databases to ad networks.
Check out Librem Mail [ https://play.google.com/store/apps/details?id=one.librem.mail&hl=en_US&gl=US ] | Free & Paid
FlowCrypt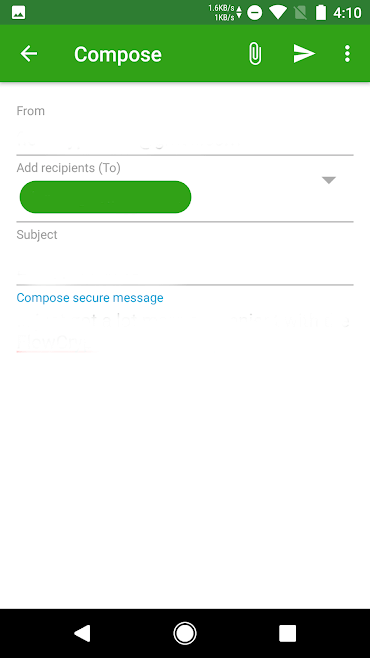 Most of the readers have an active Google Mail account to communicate with clients and business people. It is not easy to switch from one email service provider to another in a couple of clicks, and that's where FlowCrypt shines. The Android app allows the users to connect to Gmail and send encrypted emails to the recipient. The PGP end-to-end encryption tightens the email, and even Google cannot decipher it because of the encryption level. You can try the FlowCrypt for free-of-cost on an Android phone, and it is available as a desktop browser extension as well.
Check out FlowCrypt [ https://play.google.com/store/apps/details?id=com.flowcrypt.email ] | Free
Bottom Line
Privacy is the biggest concern around the world as the government is invading it from time-to-time. Every professional in the country is worried about the private & confidential information leaking to unauthorized individuals, which can cause lots of harm. You can use a secure email service to protect yourself from the government and eavesdroppers.